OUR WORK
masterpiece smiles | starting early | affordability | news/insights
Your smile is one of the first things people notice about you.
We want you to feel confident when you're smiling.
Our passion is to help patients achieve the smile they've always wanted, and we've been doing it for patients young and old for decades. As one patient put it, "Without hesitation, Dr. O took us on and transformed the mess into a masterpiece."
That's just it. Your smile really is a work of art, a masterpiece.
We want to help you shine.
As we get started together, we need some general information about you and also your health and dental history.
The information you enter on the HIPPA-Compliant encrypted form only goes to our office database server. No one else has access to this information.
Catching orthodontic challenges early can save you time and money, and help your child gain the confidence of a beautiful smile from a young age.
That's why we offer free consultations for children, and recommend they come to see us around age seven, even if they're not ready for braces. We'll develop a strategy for orthodontic care just as their adult teeth are emerging.
Your child will love our welcoming atmosphere, and friendly staff. They'll feel safe and welcome here and will enjoy the games in our waiting room. According to one patient "Your staff was so great! Dr. Oppenhuizen is very caring with his patients. Thank you!"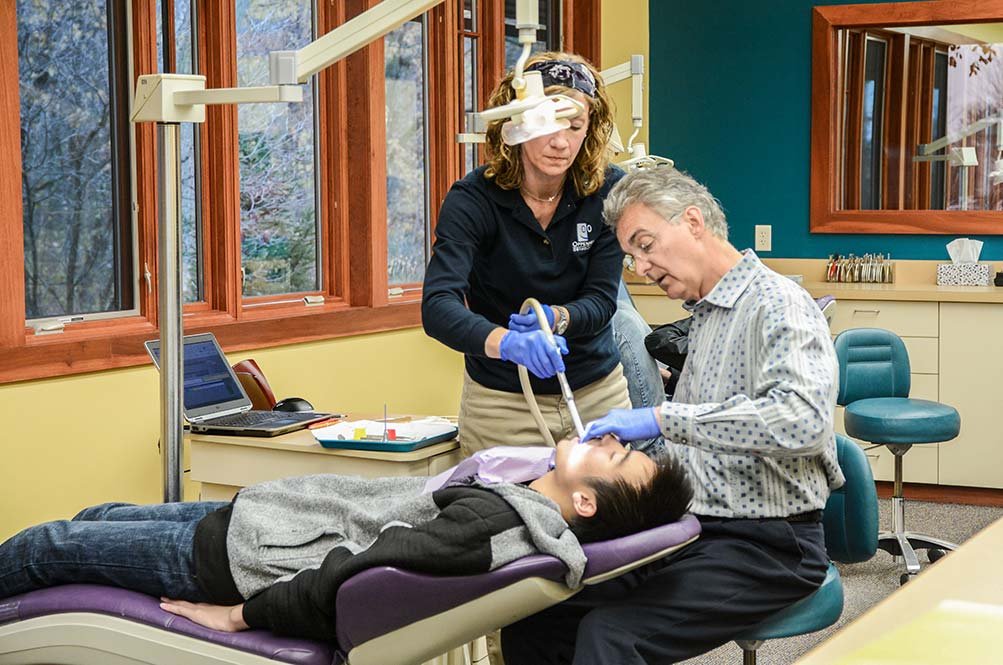 The path to a masterpiece smile is built on a foundation of clear communication including an understanding of treatment options, expected timeline, and cost.
Because each smile is unique, the recommended treatment and cost will vary. Our free consultations are designed to ensure that you know what to expect, and how our flexible and convenient payment options can work for you.
When asked what our practice does best, one patient shared "Communicating and staying on schedule. Everyone works well together and can anticipate one another's needs. Very neat to watch."
News and Insights
from Dr. Oppenhuizen
Most of our team members have 20 years of experience (or more!) serving our patients alongside Dr. Oppenhuizen. We take pride in offering proven, time-tested treatment options with state of the art technology, and in bringing expertise and a real sense of artistry to even the most challenging orthodontic complications.
Our Locations
Oppenhuizen Orthodontics is proud to serve West Michigan at its two Holland, Michigan locations.
Holland/Zeeland North Side
3300 Beeline Road
Holland, MI 49424
Tuesday & Wednesday
8:30am – 5:00pm
Holland's South Side
625 Michigan Ave
Holland, MI 49423
Monday & Thursday
8:30am – 5:00pm