The day that braces come off is one for celebration. It's just the start of a new smile. Every year, we like to celebrate some of the newest masterpiece smiles by showing off patients who've recently completed their treatment with braces. We hope you enjoy this collection of celebratory posts. If you want to see regular updates from Oppenhuizen Orthodontics, follow us on Facebook or Instagram to stay up-to-date.
Ana
When it comes to showing off your new #masterpiecesmile, we say don't be shy, Ana. Not only does it look fantastic, but a genuine smile is also one of the best ways to show kindness and lift others' moods.

Kendall
Awesome job finishing your treatment, Kendall. We hope your new #masterpiecesmile feels as good as it looks!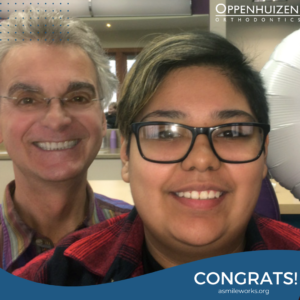 Alexis
Believe it or not, there is a National Compliment Day. Alexis, we think you will get compliments on your new #masterpiecesmile for many years to come!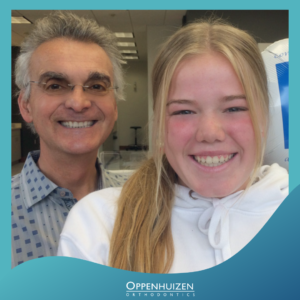 Charlee
It's wonderful to see the excited look on our patient's faces when braces come off, and Charlee is no exception. Congratulations on finishing your treatment!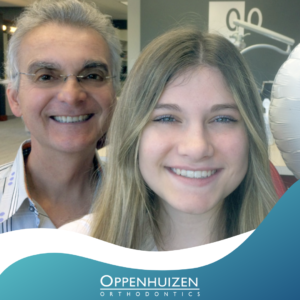 Lilyan
Even with gloomy winter weather, a new masterpiece smile is a sure way to brighten the day. Congrats on finishing your treatment, Lilyan!
Bringing Masterpiece Smiles to Life
Hear directly from Dr. Oppenhuizen why he's passionate about helping patients get the smile they deserve, and why he considers orthodontics to be an art form.